"My ex-girlfriend contacted me to say that I may be the father of her 5 year old daughter. Your test proved that I am the true biological father. It's a life changer. Thank you."
Jared, SD
"I was very impressed with the ease and discretion of the testing process. I received my results quickly and quietly."
Anonymous
"My husband has always mentioned that our two children maybe did not belong to him and accused me of being involved with his friend at the time that our children were conceived. I knew that this was not true. We finally decided to get a paternity test done to put an end to this. Sure enough, the results of the paternity test indicated greater than 99.9999% that he was the father of our children. Our family is now closer than ever before."
R. Stern, Seattle, WA
"A++++. Near the date that my test was scheduled to be completed, I was so nervous that I ended up calling your lab almost once every hour. Thank you for putting up with me. I won't forget your kindness."
G. Lopez, NY, NY
This at home lab test lets you check for hepatitis C infection from the privacy of your own home. It's fast, accurate and discreet.
What's measured:
Have you been exposed to hepatitis C? Find out with this test.
This at-home test is suitable for individuals who suspect an exposure to the hepatitis C virus (HCV). Hepatitis results in inflammation and damage to the liver. HCV is one of the three viruses that causes hepatitis.
Results in 1-3 business days
Samples will be tested as soon as they arrive at the lab. Results will be ready in just 1-3 business days!
Easy-to-use home kit
Collect your blood sample using a dried blood spot card in the privacy of your own home. No need to visit a lab. All the necessary supplies are included in the kit.
This test looks for the presence or absence of antibodies against hepatitis C (anti-HCV) in your blood.
Hepatitis C antibodies are generally detectable 8-11 weeks after an exposure to the virus. A positive test result indicates an infection. However, it is not possible to distinguish between a current or resolved infection with this test.
Easy to use dried blood spot cards
Testing time: 1 to 3 business days
Collection method: Dried blood spot cards
Markers tested: Hepatitis C antigens
Age Limits: 18 years or older
Laboratory Accreditations: AABB, CAP, CLIA, ISO17025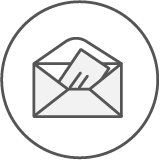 Collect sample
Your test kit includes everything you need to collect samples in the privacy of your own home.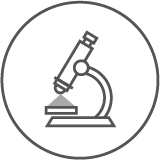 Mail samples to the lab
When you're finished collecting your DNA samples, simply mail them to the lab using the prepaid shipping envelope.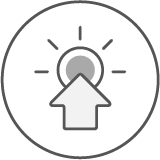 Activate your kit
Activate your test at using the activation code provided inside your kit.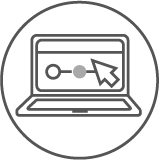 Receive your results
Receive confidential results in your secure online portal within 1-2 business days after testing begins.