"My ex-girlfriend contacted me to say that I may be the father of her 5 year old daughter. Your test proved that I am the true biological father. It's a life changer. Thank you."
Jared, SD
"I was very impressed with the ease and discretion of the testing process. I received my results quickly and quietly."
Anonymous
"My husband has always mentioned that our two children maybe did not belong to him and accused me of being involved with his friend at the time that our children were conceived. I knew that this was not true. We finally decided to get a paternity test done to put an end to this. Sure enough, the results of the paternity test indicated greater than 99.9999% that he was the father of our children. Our family is now closer than ever before."
R. Stern, Seattle, WA
"A++++. Near the date that my test was scheduled to be completed, I was so nervous that I ended up calling your lab almost once every hour. Thank you for putting up with me. I won't forget your kindness."
G. Lopez, NY, NY
Get accurate and early detection of HIV with our at-home 4th generation test. This test is perfect for individuals who may have been exposed to HIV and are concerned about their status.
Detects both HIV IgG antibodies and p24 antigen
Can detect both HIV-1 and HIV-2
Protect Yourself and Others with a 4th Generation HIV Test
In the early stages of HIV infection, many individuals do not experience symptoms or may have mild symptoms such as headaches and fever. However, during this time, they are highly contagious and can spread the virus to others unknowingly. Early testing is the best way to detect HIV and prevent its spread to others.
Easy-to-Use Home Kit
Our home kit makes testing for HIV easy and convenient. Simply collect your blood sample using a dried blood spot card provided in the kit. All of the supplies are included in the kit, and there's no need to visit a lab. You can take the test in the privacy of your own home.
Quick Results
Once your sample arrives at the lab, it will be tested promptly, and you can expect to receive your results in just 1-3 business days. This means you can get the answers you need quickly and make informed decisions about your health.
What's included?
Detect HIV virus quickly and discreetly with our 4th Generation At-Home HIV test, providing superior accuracy compared to older 2nd Generation tests.
HIV p24 antigen
The HIV p24 antigen is a protein from the HIV virus that can be detected in the blood of infected individuals within 2-3 weeks after exposure. This makes it a useful test for quickly diagnosing HIV in the early stages. However, the p24 antigen becomes undetectable after 40-45 days, as the body's immune system begins to produce antibodies to HIV.
HIV-1 and HIV-2 antibodies
When a person is infected with HIV, their immune system produces antibodies that are specific to the virus. These antibodies can take up to 90 days to become detectable in the blood, but once they are, they remain detectable for life. This test checks for both HIV antibodies and the p24 antigen, reducing the "window period" when a person can be infected but still test negative for HIV to just 18-45 days after exposure.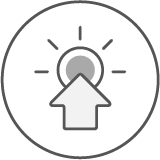 Activate your kit
Use the activation code inside your kit to register your test before you ship it off.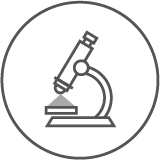 Collect sample
Collect samples in the comfort of your own home without the need to visit a medical facility.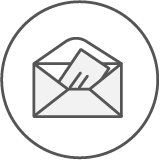 Mail samples to the lab
Once you have collected your samples, send them to the laboratory by using the prepaid shipping envelope.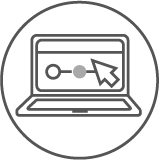 Get your results
You will get your test results privately through a protected online portal. We will let you know once they're ready.